Our Sales Representative
Our technical sales team is at your disposal to answer all your questions in Europe and in the world.
We accompany investors and farmers in the definition of their project of walnut and chestnut groves, from the starting study until the production, see page "Main Strengths".
Mr Andreï BUGA is our representative for sales and advice on Eastern European countries, in particular Ukraina, Moldova and Romania.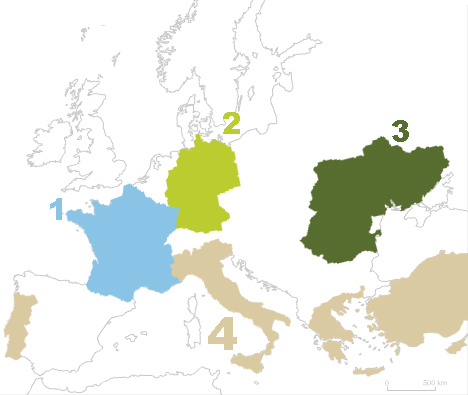 Andreï BUGA
Responsible for

Eastern Europe


Cell phone : 00 373 69 69 43 29
Email =

Mulear Vasilii
Subordinate commercial agent for

UKRAINA


Tél : +38099 532 14 81
Email : Site web : www.agrocorp.com.ua

Ifrim Doru
Technical Manager

ROMANIA


Tél : +40748353572


For other countries, please refer to our main biligual website of our plant nursery walnut and chestnut, Coulie.com