The History behind the nursery
40 years of research and quality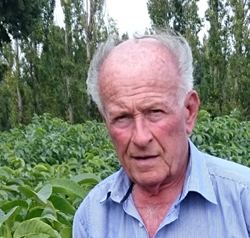 Created in 1972, the Coulié nurseries decided to specialize in the cultivation of grafted walnut trees and ornamental plants for wholesale and for a professional clientele. Consequently, the company further developed the cultivation of grafted sweet chestnut trees. In 1982, it was awarded the first contracts for proliferation of INRA-approved wither-resistant hybrid chestnut trees (Phytophtora cinnamomi and Phytophtora cambivora).
With the INRA and Agri-Obtentions, the nursery was involved in several major advances in vitro and in vivo chestnut cultivation. After a long process of research and development for two years, the process of propagating the ink-resistant hybrid chestnut trees widely improved through the cutting technique, thus reducing the laborious less-productive layering technique.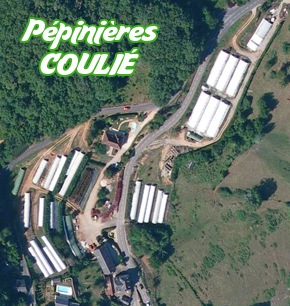 In 1992, Jean Coulié developed a green-grafting method for chestnut trees, which led to the advance of grafting while helping to preserve all local varieties or cultivate current varieties onto rootstocks chosen for their great soil adaptive qualities. Numerous export sales were hence carried out (Germany, Ukraine, Moldavia, Romania and other Eastern European countries)
During the late 90s, Coulié develops mycorrhization on young sweet chestnut trees with the INRA in order to propose a quicker start-up in the field with a stronger growth. In addition to this, since mycorrhizal mushroom was an antagonist of Phytophtora, all fungicidal treatments were significantly reduced or even abolished.
Fortified by this experience, we thus offer our customers, INRA / CTIFL certified trees that were developed under the best conditions and bore the best resistant properties against diseases and parasites of today.
Furthermore, we are skilled in providing consulting and technical support services to our clientele in relation to the development, the culture and the production of walnut and sweet chestnut trees.